Endorsements
The Caucus may endorse and support candidates, in accordance with our bylaws, who demonstrate a commitment to the goals and values of the organization and who support equality for all citizens, regardless of sexual orientation, gender identity and gender expression. Candidates seeking endorsement may Contact Us for additional information.
Endorsed and supported candidates are encouraged to become members of the Caucus.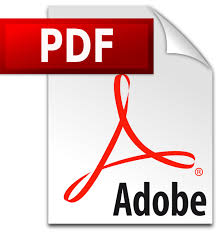 Download Endorsement Policy (pdf)
---
2019 House District 7 Special Election
On March 13, 2019, members of the Capital Equality Democratic Caucus met to consider an endorsement in the Special Election for House District 7. Click the link below to read the questionnaire submitted by the sole Democratic candidate in the race.
State Representative, District 7
Ryan Terrell -ENDORSED-
---
2018 General Elections
On October 17, 2018, members of the Capital Equality Democratic Caucus will meet to consider endorsements for candidates appearing on the General Election ballot on November 6th. Click the links below to read the questionnaires submitted by each candidate.
Leon County Commission, District 1
Jasmine Ali
Mayor of Tallahassee
John Dailey -WINNER-
Dustin Daniels
Tallahassee City Commission, Seat 3
Jeremy Matlow -ENDORSED- -WINNER-
Tallahassee City Commission, Seat 5
Bob Lotane
Dianne Williams-Cox -WINNER-
Leon Soil and Water Conservation, District 4
Brian Lee -ENDORSED- -WINNER-
---
2016 Primary Elections
On October 12, 2016, members of the Capital Equality Democratic Caucus voted to endorse the following candidates appearing on the General Election ballot on November 8th:
Hillary Rodham Clinton and Timothy Michael Kaine for President and Vice President
Patrick Murphy for United States Senator
Walter Dartland for Representative in Congress, District 2
Al Lawson for Representative in Congress, District 5

-WINNER-

Bill Montford for State Senator, District 3 *

-WINNER-

Loranne Ausley for State Representative, District 9 *

-WINNER-

Akin Akinyemi for Leon County Property Appraiser *ǂ

-WINNER-

Jackie Pons for Leon County Superintendent of Schools *
Mary Ann Lindley for Leon County Commissioner At Large, Group 1 *

-WINNER-

Tabitha Frazier for Leon County Soil and Water Conservation District 3 *

-WINNER-
* Denotes candidate dually-endorsed by Florida LGBTA Democratic Caucus
ǂ Denotes active member of Capital Equality
---
2014 Primary Elections
(View Press Release)
Endorsed Candidates
Supported Candidates