About Us
Who We Are
We are lesbians, gays, bisexuals, transgender persons, queer persons, and allies (LGBTQ+).  We are employees, retirees, mothers, fathers, partners, husbands and wives.  We are community volunteers, gay rights activists, and silent supporters.
We are the Capital Equality Democratic Caucus – united in a common purpose to strengthen and further the ideals and principles of the Democratic Party, which recognizes and promotes diversity, good will, and respect for all members of the community.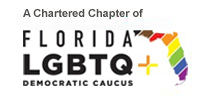 The Capital Equality Democratic Caucus is a chartered chapter of the Florida Lesbian, Gay, Bisexual, Transgender, and Queer+ (LGBTQ+) Democratic Caucus.  We are also part of the Florida Democratic Party and some of our members currently serve on the Leon County and Wakulla County Democratic Executive Committees.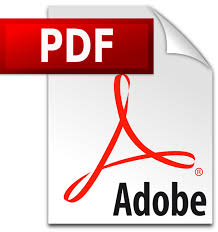 Download Organization Bylaws (pdf)
---
Our Mission
The mission of the Capital Equality Democratic Caucus is to foster good will between lesbian, gay, bisexual, transgender, queer, and ally (LGBTQ+) members of the Democratic Party and the community at large. We seek individual freedom in the framework of a just society and political freedom in the framework of meaningful participation by all citizens.
---
What We Do
So what does our mission mean?  It means we actively work with our local community to improve the lives of all.
With a focus on education and outreach, we work to:
Increase political participation
Promote diversity in politics and governmental affairs
Support and elect Democratic nominees
Foster good fellowship among Democrats
Encourage voter registration
Support and advocate issues without discrimination
The chapter works with local Democratic clubs, caucuses, and groups; the local Democratic Executive Committee; and area LGBTQ+ or LGBTQ-friendly non-profit and for-profit organizations.  We also reach out to local elected officials regarding LGBTQ-related political and governmental issues.
---
Executive Board
The Capital Equality Democratic Caucus is led by an Executive Board consisting of four elected officers, all current standing committee chairs, and the organization's immediate past president. Elections are held during the Caucus' annual meeting in June.
Andy Janecek
President

Millie Clark
Vice-President
Bylaws Committee Chair

Barry Munroe
Secretary

Stephanie Schwartz
Treasurer
Finance Committee Chair