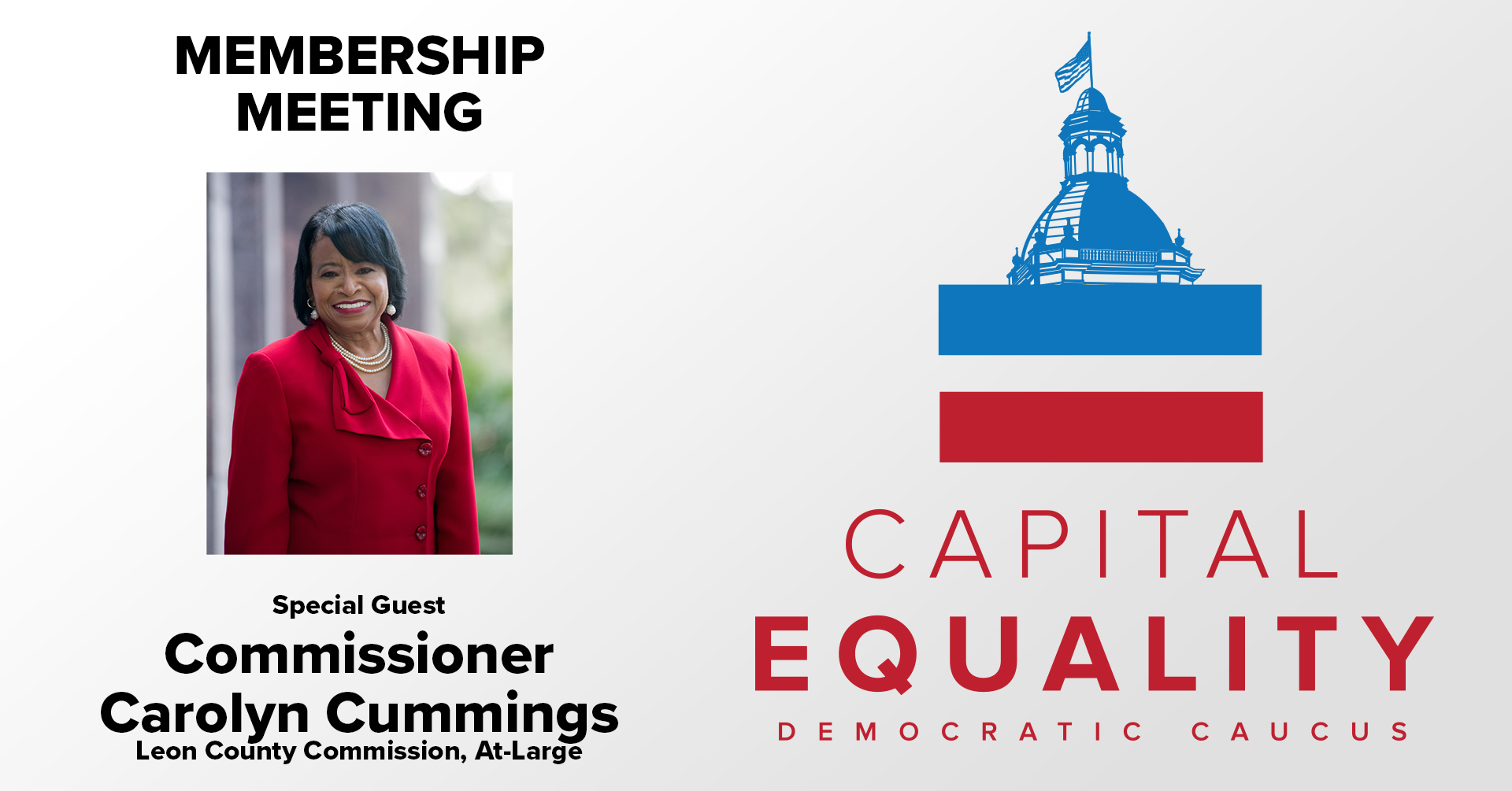 Join the Capital Equality Democratic Caucus for a Virtual Meeting featuring one of Leon County's newest commissioners, Carolyn Cummings!
Log on to Zoom and join us to hear more about Carolyn's perspectives on issues important to residents of Leon County.
We'll also be hearing from Eddie De La Vega, Director of Veteran Outreach for the Florida LGBTQ+ Democratic Caucus.
The event will stream live on Zoom on Wednesday, March 10, 2021, beginning at 6:30pm, and is open to all Democrats.
Registration in advance is required. Please follow this link to register.