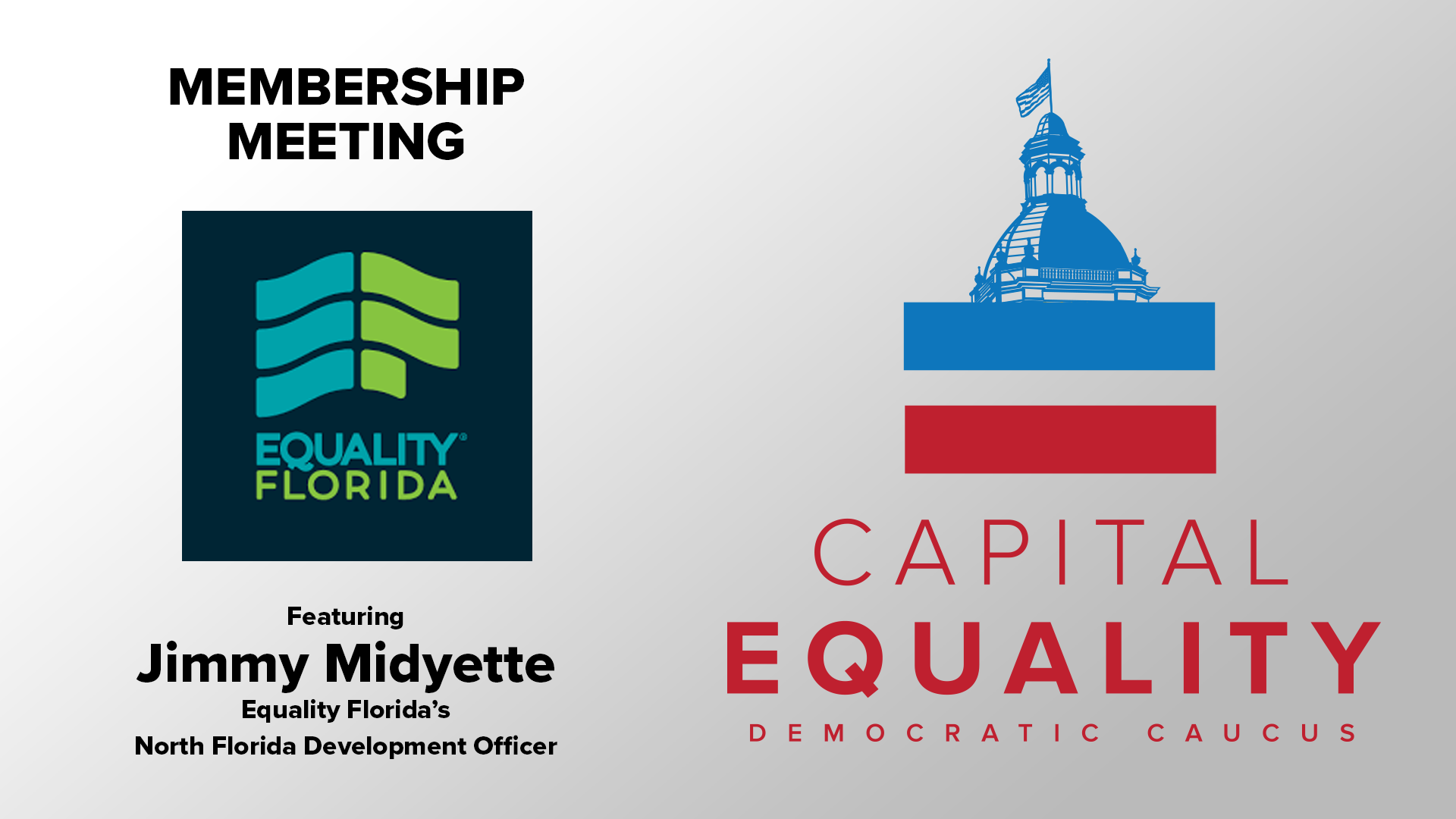 Join the Capital Equality Democratic Caucus for a Virtual Meeting featuring Equality Florida's newly appointed North Florida Development Officer, Jimmy Midyette. Jimmy serves as a North Florida point of contact for the statewide advocacy organization. He'll be sharing information about upcoming events and ways that you can get more involved in the fight for equality.
Caucus members are asked to stay logged in for a brief business meeting following Jimmy's presentation and remarks.
Log on to Zoom and join us to hear more about the important work Equality Florida is doing throughout the state.
The event will stream live on Zoom on Wednesday, September 8, 2021, beginning at 6:30pm, and is open to all Democrats.
Registration in advance is required. Click here to register.