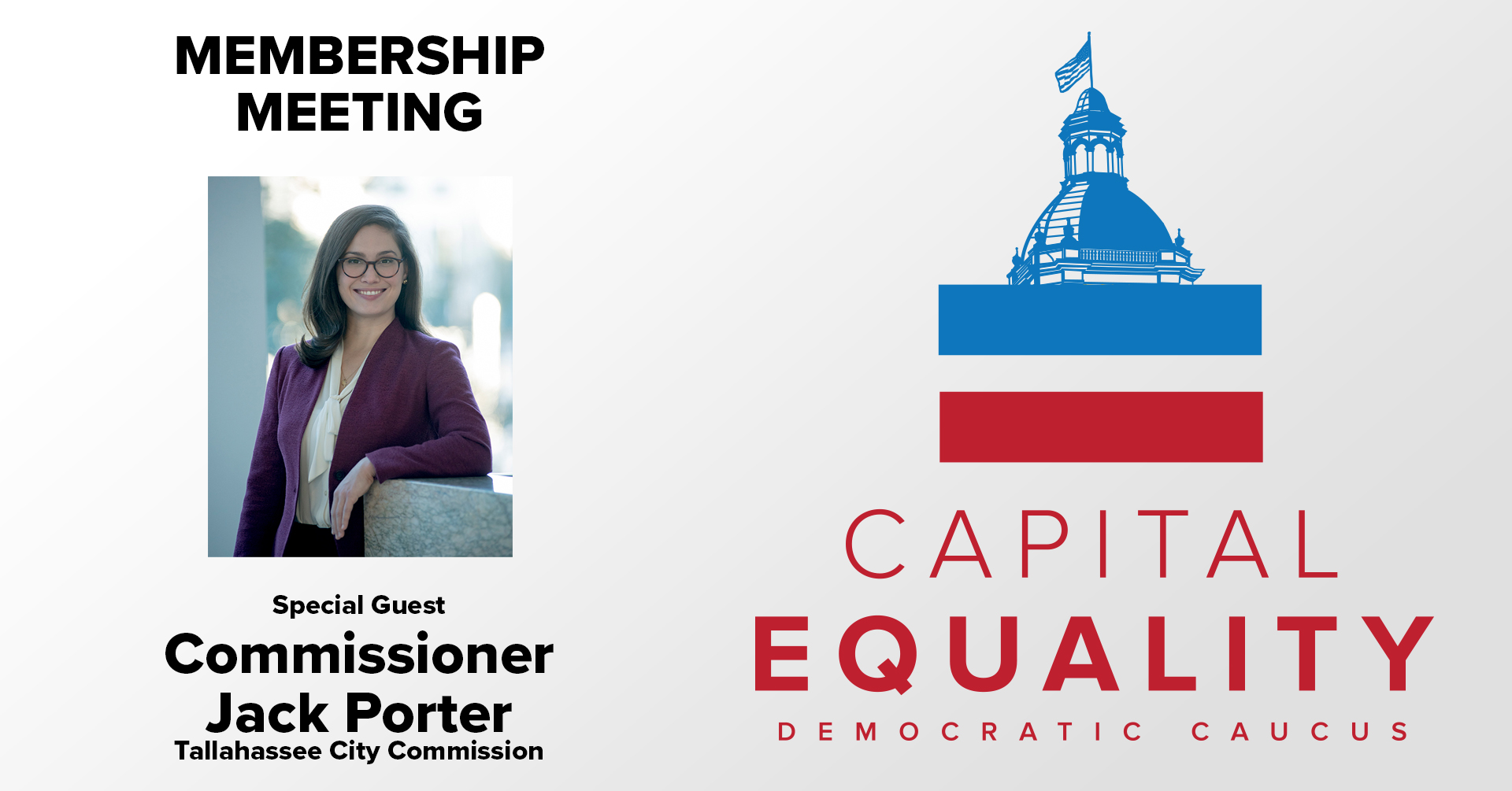 The Capital Equality Democratic Caucus is kicking off the new year with a Virtual Meeting featuring Tallahassee City Commissioner Jack Porter! Jack was one of the first candidates we spoke to at an early candidate forum during the 2020 election cycle.
Log on to Zoom and join us to hear more about Jack's experience in office so far and ideas for Tallahassee's future.
The event will stream live on Zoom on Tuesday, January 19, 2021, beginning at 6:30pm, and is open to all Democrats.