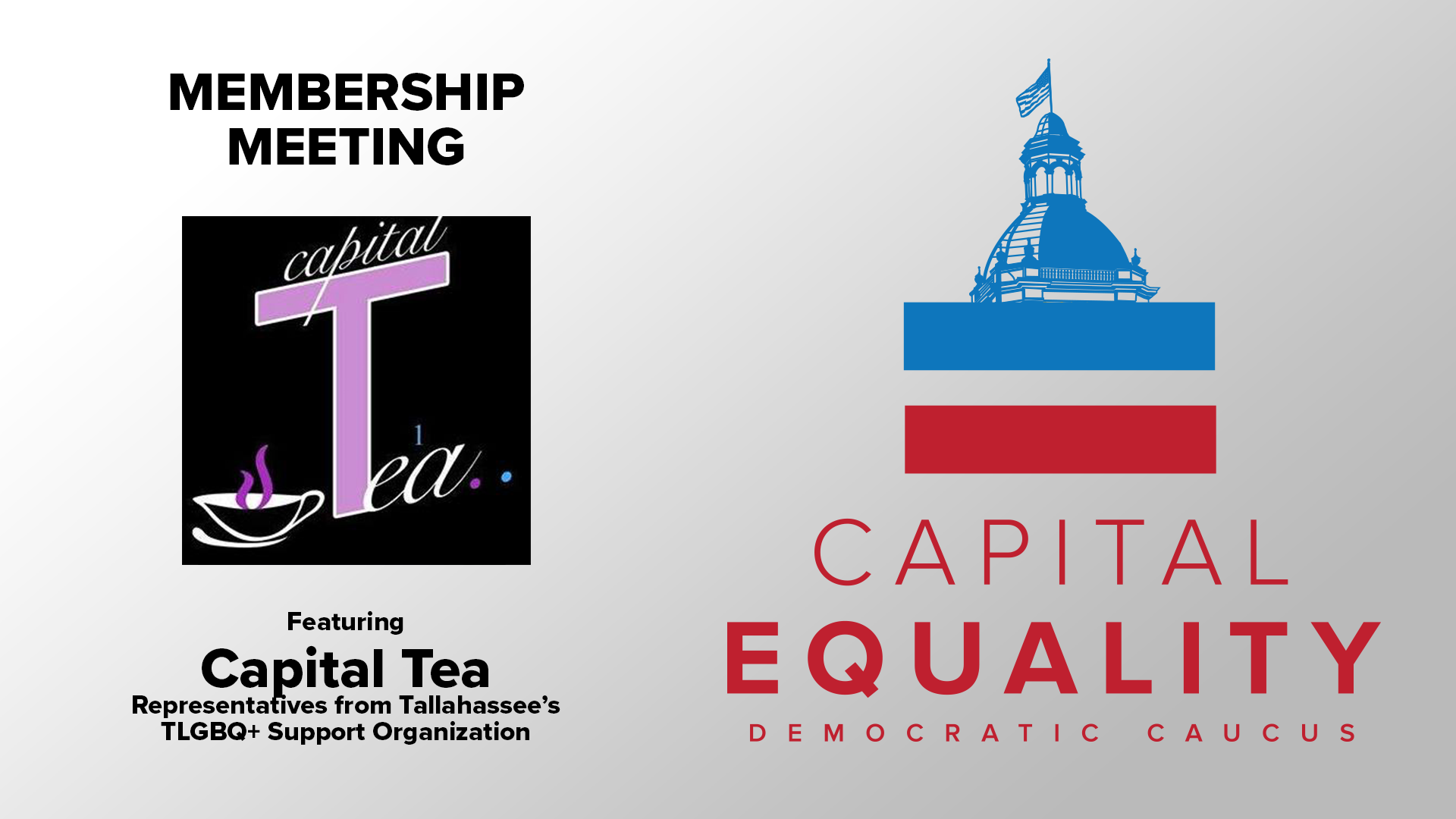 Join the Capital Equality Democratic Caucus for a Virtual Meeting featuring representatives from Capital Tea, Tallahassee's local transgender and queer community support organization.
Log on to Zoom and join us to hear more about the important work this organization is doing in our community, and what you can do to get involved and help them grow.
The event will stream live on Zoom on Wednesday, August 11, 2021, beginning at 6:30pm, and is open to all Democrats.
Registration in advance is required. Please follow this link to register.