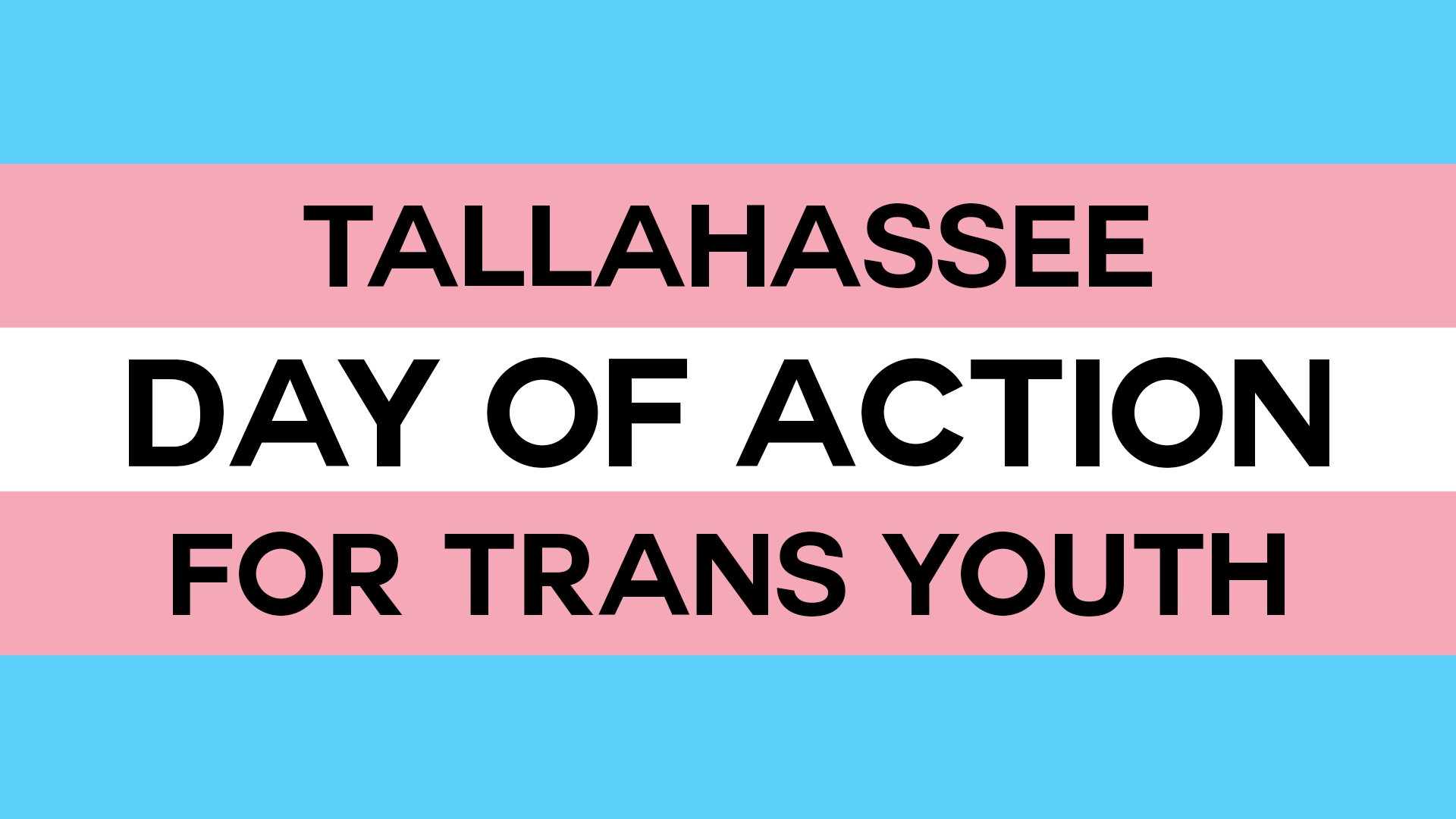 Republicans in the Florida Legislature successfully implemented a last-ditch effort to pass the Trans Sports Ban in the House and Senate. This anti-LGBTQ legislation will now move to Governor DeSantis to be signed into law.
Equality Florida is holding Virtual Days of Action in which you can take action to encourage Governor DeSantis to veto this hateful legislation! Local organizations in Tallahassee, including Capital Equality, are pitching in to help.
Join other Tallahassee activists and friends virtually this Sunday, May 2nd, from 11am to 3pm, as we text Equality Florida supporters and encourage them to call the Governor and ask him to veto the Transgender Sports Ban Bill.
Click this link to register to participate in the Tallahassee Day of Action for Trans Youth on Sunday, May 2nd!
If you are unable to join us on Sunday, there are other opportunities throughout the week!