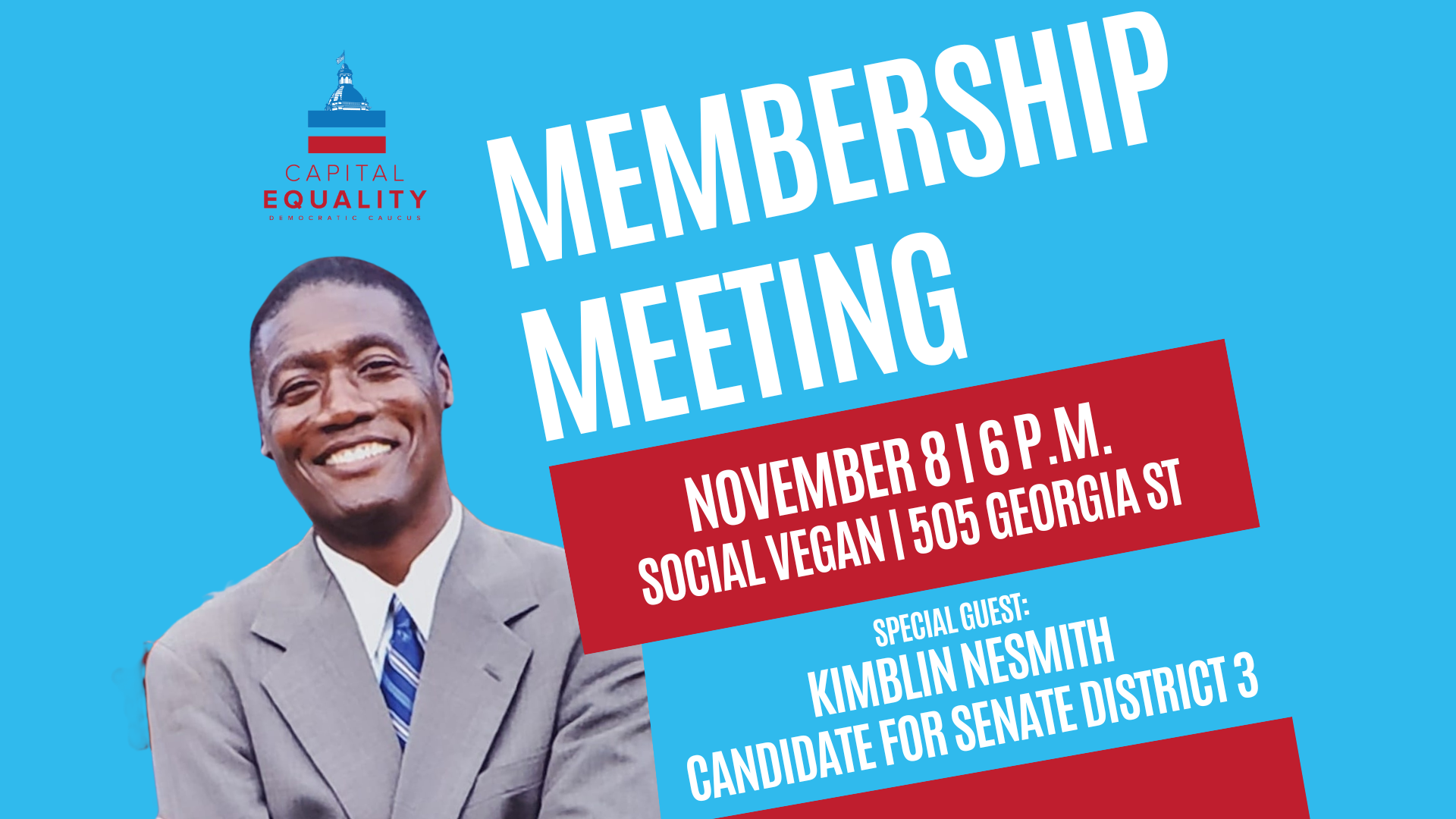 The Capital Equality Democratic Caucus is continuing our candidate series by hosting our November membership meeting with a special guest! Join us as we welcome Kimblin NeSmith, candidate for Senate District 3, to share his vision for North Florida.
All Democrats are welcome to attend. If you support our cause, please consider becoming a member!
The event takes place on Wednesday, November 8, at 6 p.m. We'll be gathering at The Social Vegan, 505 Georgia Street. Stop by for a bite and to connect with like-minded Democrats committed to preserving equality for the LGBTQ+ and supportive community.
For more information about Capital Equality, visit us at capitalequality.org. Capital Equality is a chartered chapter of the Florida LGBTQ+ Democratic Caucus.