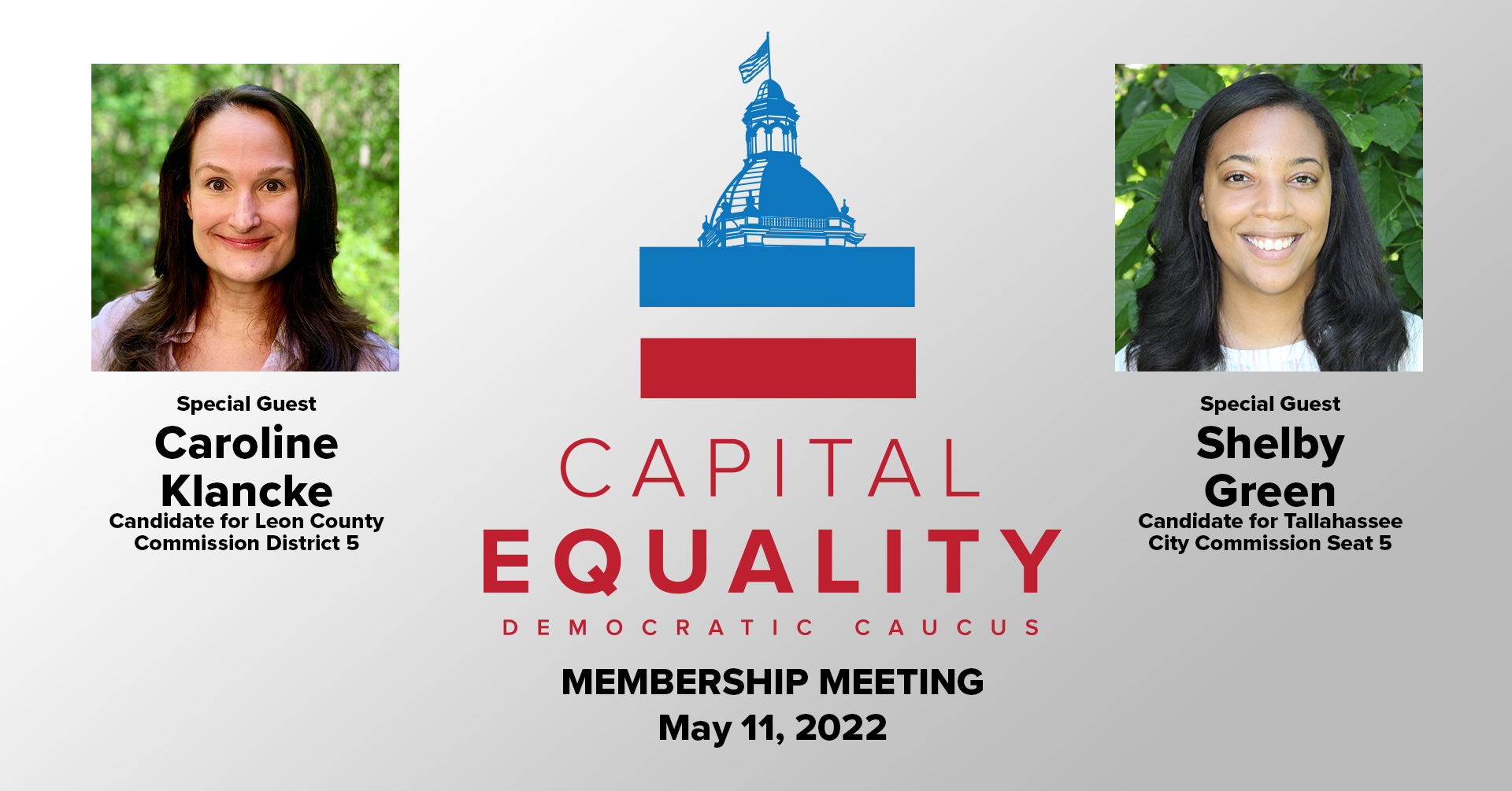 Join the Capital Equality Democratic Caucus for a Virtual Meeting featuring Caroline Klancke, candidate for Leon County Commission District 5, and Shelby Green, candidate for Tallahassee City Commission Seat 5.
Log on to Zoom and join us to learn more about these local candidates.
The event will stream live on Zoom on Wednesday, May 11, 2022, beginning at 6:30pm, and is open to all Democrats.