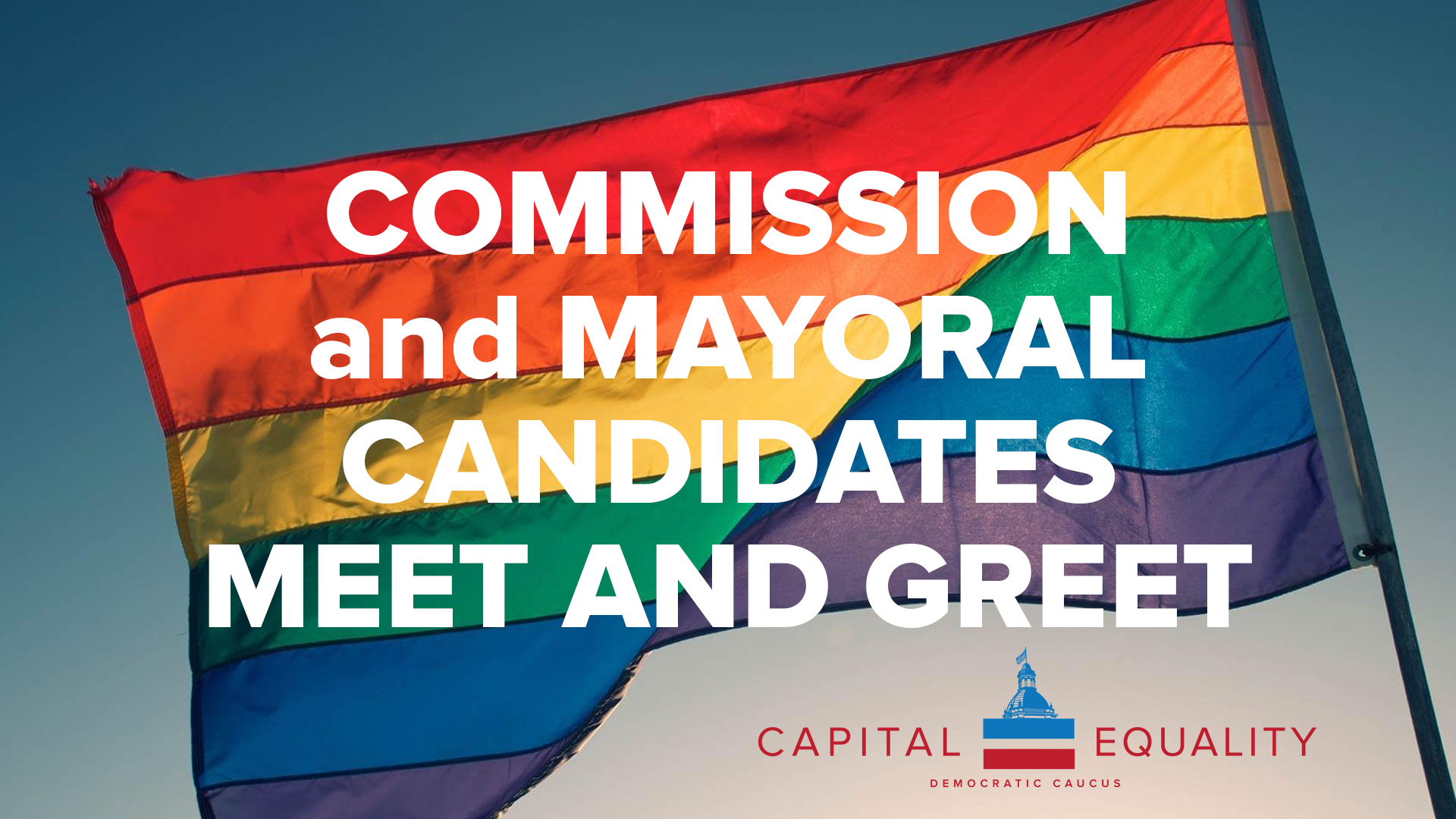 Capital Equality is proud to present a very special Leon County Commission, Tallahassee City Commission, and Mayoral Candidate Meet and Greet event on Friday, August 10, 2018! We are inviting these important Democratic candidates into our local "safe space" to learn more about the needs of our community. Join us at 926 Bar & Grill, 926 W. Tharpe Street, Tallahassee, for a meet and greet beginning at 6:30pm followed by our usual monthly business meeting.
The mission of the Capital Equality Democratic Caucus is to foster good will between lesbian, gay, bisexual, transgender and ally members of the Democratic Party and the community at large. We seek individual freedom in the framework of a just society and political freedom in the framework of meaningful participation by all citizens.
Grab a friend and join us for casual conversation and an opportunity to learn more about these candidates.