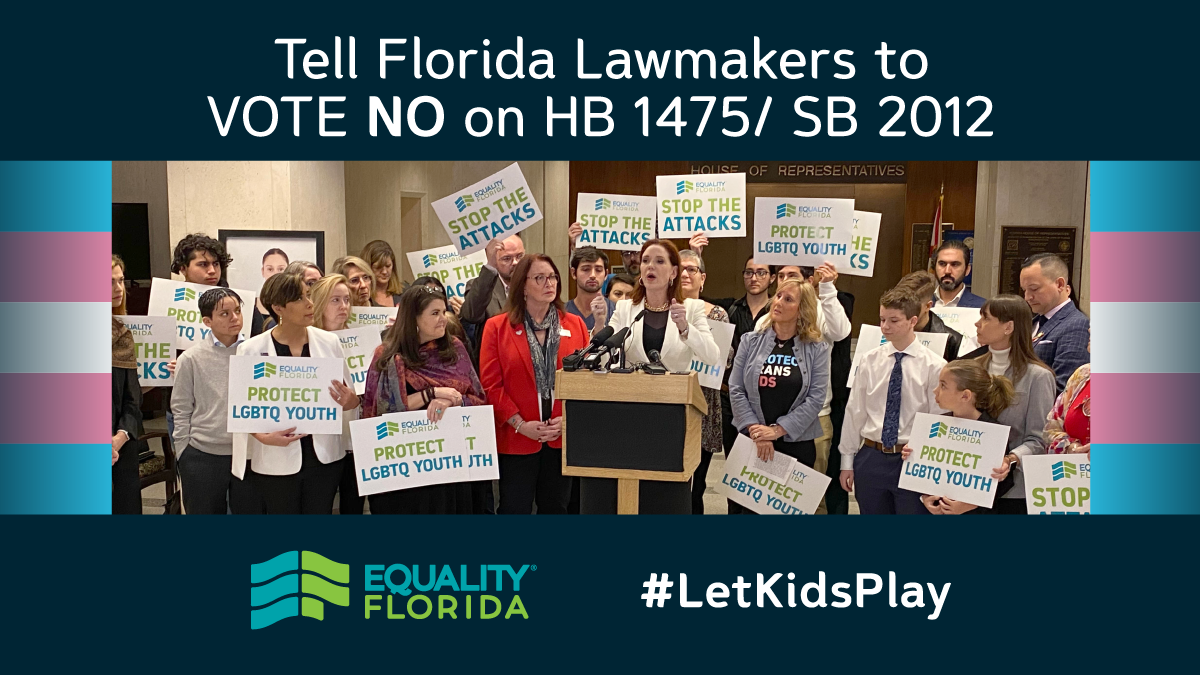 The Trans Sports Ban has been added to the Senate Education Committee's agenda (SB 2012) for tomorrow, Tuesday, March 23rd, 12:30-3:00 p.m.
Transgender youth just want to play sports with their peers, and Florida schools have had policies in place for nearly a decade with no issues.  Will you send an email now to stop this attack on transgender youth and let them play? Click here to send emails to all members of the Senate Education Committee before the vote on the bill next Tuesday.
If you know of anyone who wants to testify, please get in touch with Equality Florida Public Policy Director Jon Harris Maurer! Due to COVID restrictions, you must appear at the Civic Center in Tallahassee, and testimony is then broadcast into the Senate Committee room. You cannot testify virtually from elsewhere.