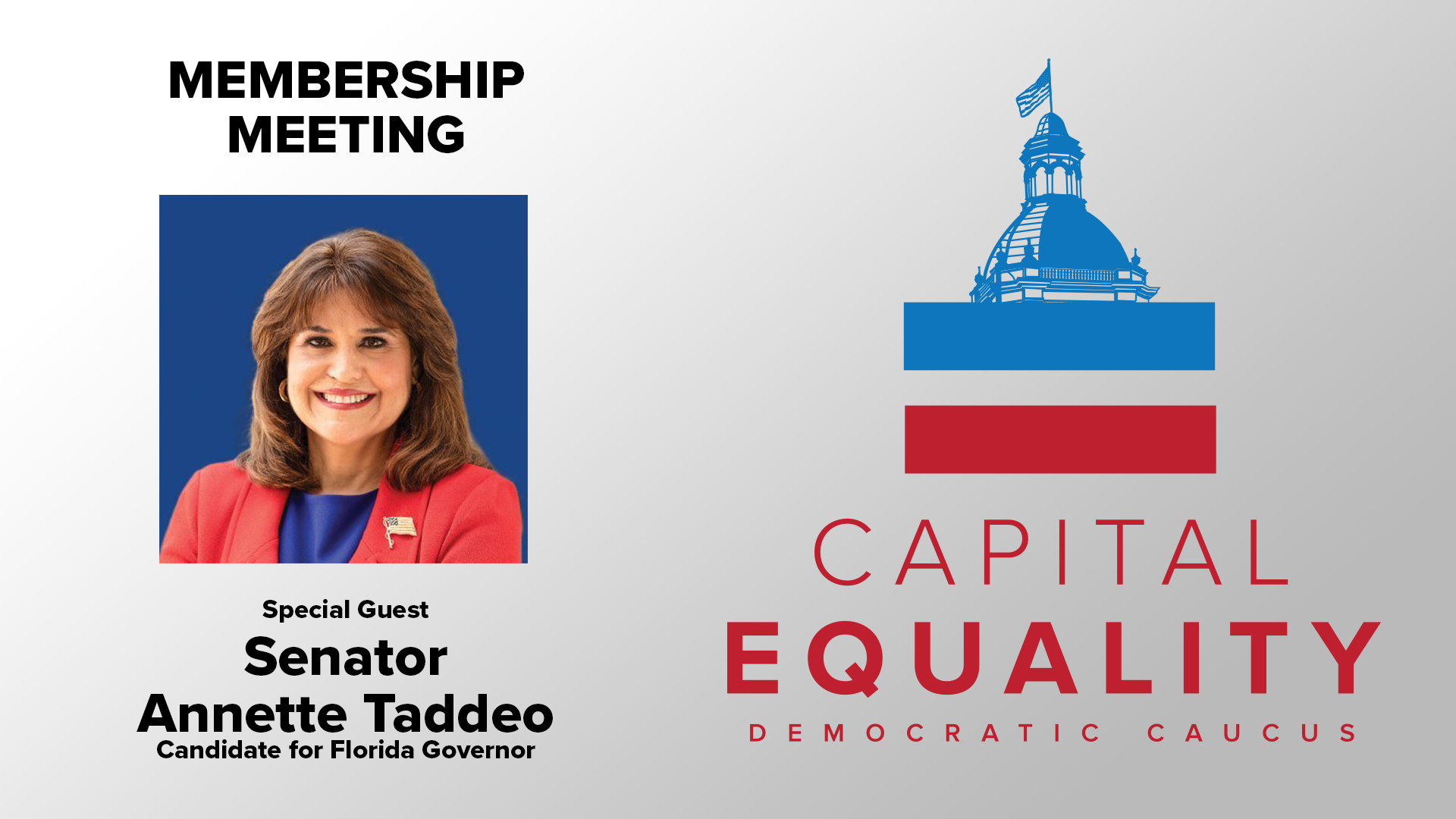 Join the Capital Equality Democratic Caucus for a Virtual Meeting featuring Senator Annette Taddeo, candidate for Florida Governor.
Log on to Zoom and join us to learn more about Senator Taddeo's priorities and vision for Florida.
The event will stream live on Zoom on Wednesday, December 8, 2021, beginning at 6:30pm, and is open to all Democrats.
Registration in advance is required. Click here to register.