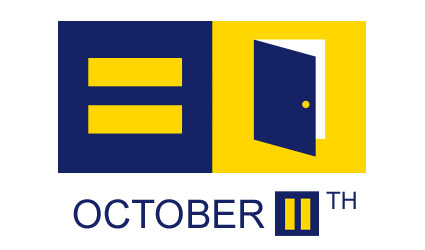 Every year on National Coming Out Day, we celebrate coming out as lesbian, gay, bisexual, transgender, queer (LGBTQ) or as an ally. On Oct. 11, 2014, we will mark the 26th anniversary of National Coming Out Day.
For more on coming out, visit Human Rights Campaign's Coming Out Center or check out the resources below.
Yesterday afternoon, we were proud to join members of Florida State University's Pride Student Union, Hispanic Latino Student Union, and the Tallahassee Dream Defenders with a march and rally on the steps of the Old Capitol in honor of National Coming Out Day. Check out local coverage of this great event (WCTV).